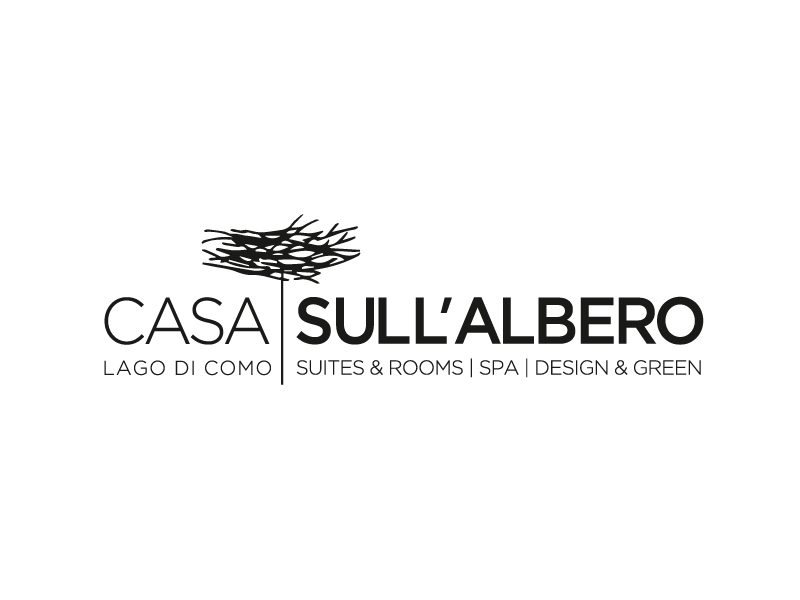 Casa sull'Albero is a beautiful and unique design & boutique hotel overlooking Lake Como. A veiled beauty and sustainability are its values.
Made in 2013 it consists of 12 rooms / suites built with the most innovative energy saving techniques, with natural materials (wood and stone) and the latest equipment, bar and restaurant, gym, SPA, outdoor pool, meeting area, park with centuries-old trees, private parking with charging stations for TESLA and other electric cars, e-bike rental.
Freedom and privacy are our strong values, since we are different from any other hotel or b&b. We offer rooms of the highest level of quality and comfort and a dwelling, where our guests can move as if they were at home. Our guests can go in and out freely, consume the products of the Honesty Kitchen without asking, go to the gym, to the pool or in the park. Freedom and privacy is knowing that our staff is able to offer assistance and service when needed, as well as for dinner at a restaurant, or a drink or a snack served.
Nature is a fundamental part of the project: nature is in the name "Casa sull'Albero", in the landscape, but also in the products we offer, which come from the local farms.
ROOMS
Total number of rooms and suites:
12
MEETING ROOMS


Total number of meeting rooms:
1
Main meeting room dimensions (sqm):
60
Main meeting room max capacity (pax):
40
SPORT & WELLNESS

SPA, outdoor pool, gym
OUTDOOR SPACES (sqm)

3000
WI-F

I 

CONNECTION


Yes
PARKING




Outdoor:



50 parking slots
Indoor:



4 parking slots