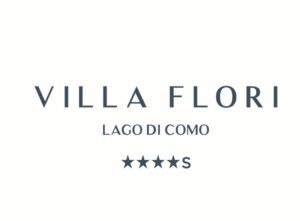 The hotel occupies an historic villa, built in the 19th century by the Marchese Raimondi, it was transformed into a hotel in 1958 and then completely renovated in 2011.
The hotel is set in a beautiful panoramic position on the western branch of Lake Como. Overlooking the water, the villa is immersed in its own centuries-old park, offering breathtaking views of the lake and the surrounding mountains.
Elegance and style are the hallmarks of Villa Flori, where each room and suite has a private balcony overlooking the lake, where the lounge opens onto a lovely terrace that's perfect for an aperitivo at sunset or a light lunch, and where the Ristorante Raimondi, exquisitely furnished in period style, is open every evening for gourmet dining.
The hotel offers 53 rooms, including the Gran Lago Suite, which has a private position in the hotel's garden.
ROOMS
Total number of rooms and suites:

53
MEETING ROOMS
Total number of meeting rooms:


4
Main meeting room dimensions
(sqm)
:
96
Main meeting room max capacity (pax):

80
BANQUETING AREA
Banqueting area dimensions
(sqm)
:
162
Banqueting area max capacity
(pax)
:
90
Internal catering:



Yes
SPORT & WELLNESS



Spa and Turkish Bath
OUTDOOR SPACES (sqm)

500
WI-FI CONNECTION


Yes
PARKING


Outdoor:



25 parking slots
Indoor:

25 parking slots